Photo Archive
Below are some photos of our events spanning our 11 year history. All these any many more photos are available on our facebook page - check them out and tag yourselves and your friends!
Philly Kicking Cancer 2009!
Our very first event at FDR park in south philly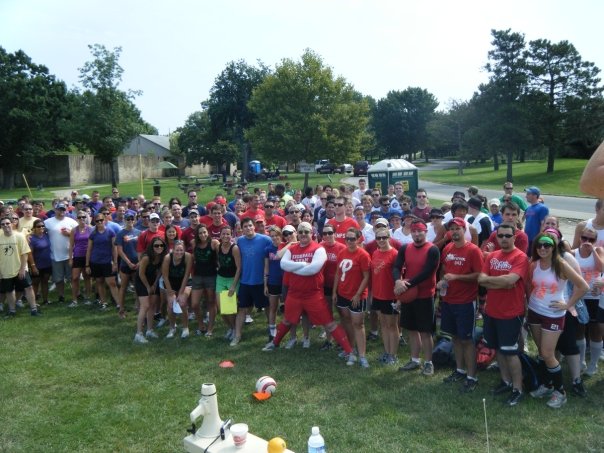 PKC Happy Hour 2010
The PKC 2010 planning committee at a fundraising event in 2010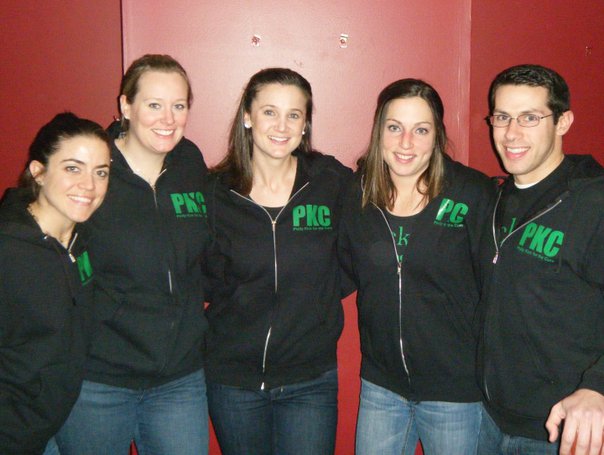 Philly Kicking Cancer 2012
A team shot of 'Kickball me maybe' from 2012 tournament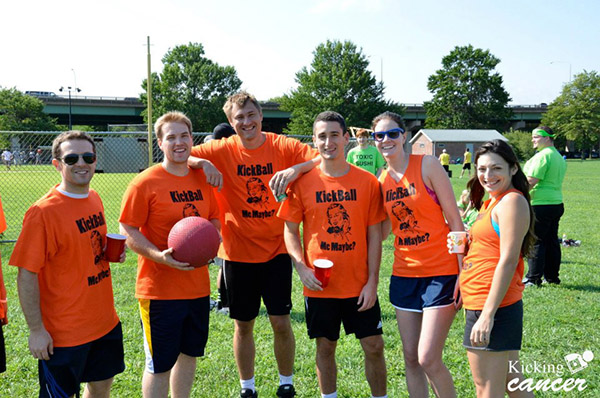 Philly Kicking Cancer 2013
Our first year at Dairy fields in fairmount park!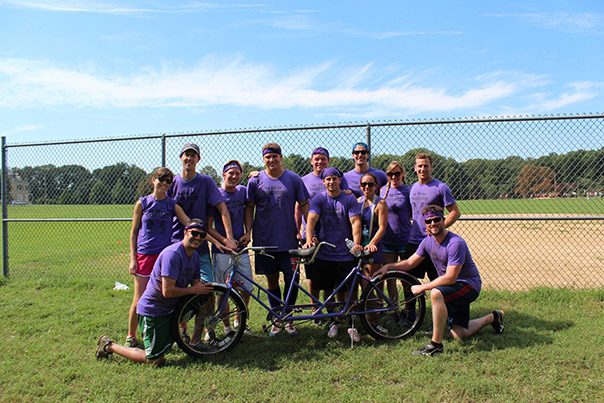 Villanova Kicking Cancer
Also in 2013 The Kicking Cancer Foundation ran a tournament at Villanova University
PKC 2016 Fundraiser
A raffle prize winner at a 2016 Fundraiser at The American Pub in center city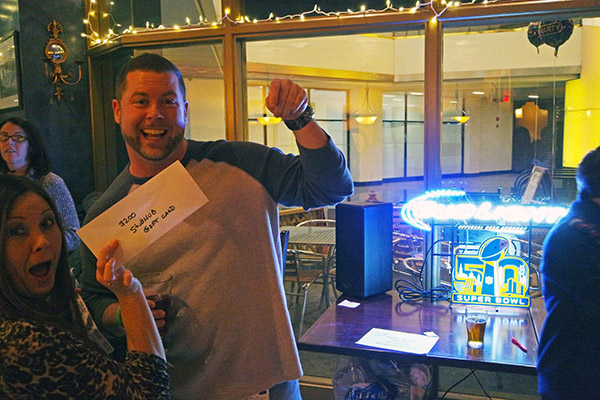 Mrs. Pennsylvania at PKC 2017
Mrs. Pennsylvania stopped and gave a speech to the crowd at our 2017 tournament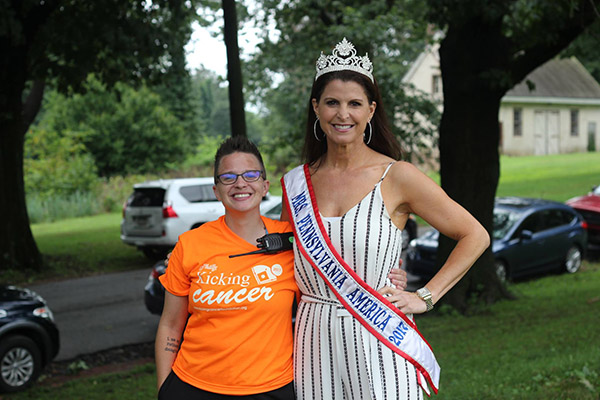 Chicago Kicking Cancer
The kicking cancer foundation hosted a kickball tournament in Chicago on 2017 - this was the 2nd tournament in Chicago hosted by the foundation!
2018 New Champions Purrfect Kick
At our 2018 tournament Purrfect Kick were our upset champions, unseating perennial favorites WMI (Weapons of Mass Instruction). Purrfect Kick would defend their title with a win in our 2019 tournament as well.